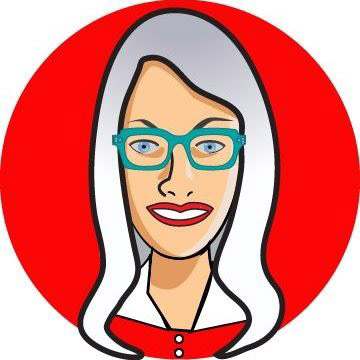 My kitchen paintings are all small (8"x10") and affordable original works. If you have never considered original art before because of the prices now is your chance to own an original. All of these paintings are in the $60 - $65 range and they are framed. I never make prints. That way my clients always own a one-of-a-kind piece. These pieces stem from a time in my life when I would shop for fruits and vegetables in the morning, create a still life to paint from during the day and then make dinner with them at night. That year many of my friends and family received them as Christmas gifts.
The unlikely friends series stems from a request from my sister for a painting of a cow and crows. I asked my grandchildren to name their 2 favorite animals and their answers were also wildly divergent. I did that painting for my sister and started painting other unusual friend babies. Baby animals are so cute and full of curiosity who could resist. These paintings are $250 and perfect for a child's room.
Portraiture is my real passion when it comes to painting. These paintings are considerably more expensive as they take a much finer attention to detail, and technical skills. Because of that they take longer to paint. Portraits start at $1,200 for a 16"x20" head and shoulders.
Painting for me grows out of curiosity. Through research, I gain information that is the fuel for the evolution of my paintings. My painting style may change depending on each project's needs and parameters, its use, and users, but, my painting is to have fun and inspire.
Originally from Seattle, I now live in Phoenix, AZ with my little dog, Johnnie, where there are infinitely more bright sunny days than grey rainy ones. I am not afraid to admit that I like Twinkies.