Atalier cover showcasing one of Singer Sargent's paintings.

First and last page of the 12 page magazine. Art collecting is one of my favorite pastimes so I loved this article about starting a collection.

I just had to pay tribute to Mr. Sargent.  I saw his work at the Seattle Art Museum years ago.  This is my tribute to him.

Renderings is a self-promotion piece.  I wanted to do a small magazine that showed both my traditional and digital work.  I think this covered it nicely in a small package.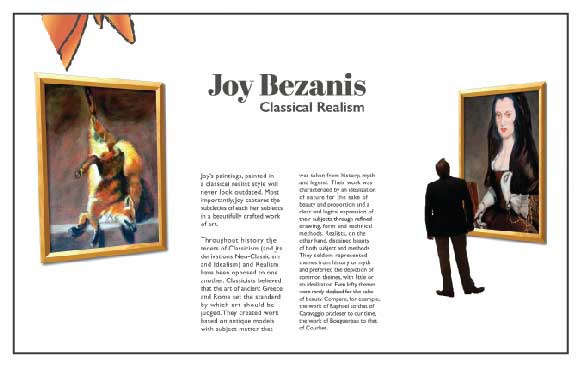 A little cheeky of me to copy a Valesquez, and yes, that is a dead fox.